Annual Church Picnic and Missions' Conference at Cosmo Vision Center, Sunday May 17, 2015
Easter Sonrise Worship at Philopappou Hill, Sunday April 5, 2015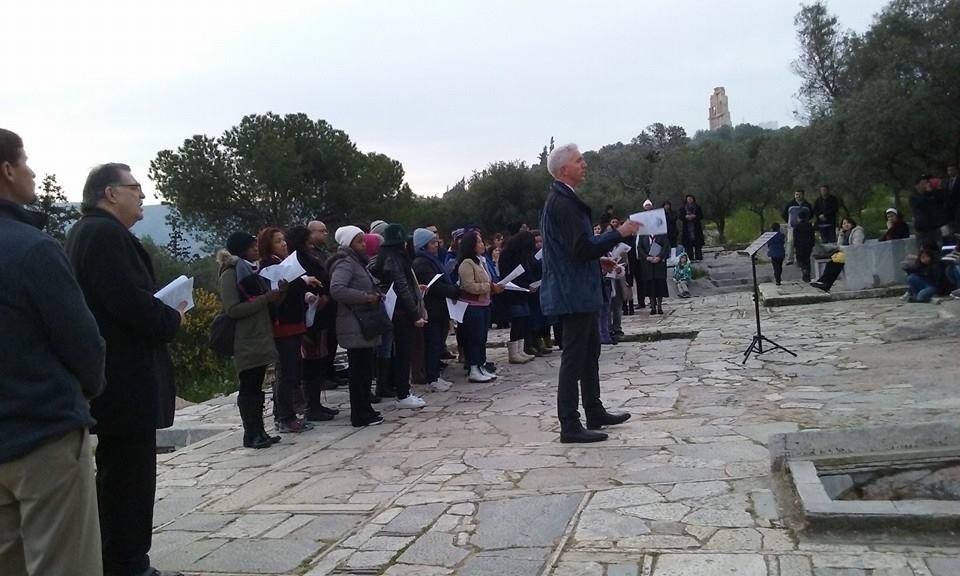 St. Andrews International Church
Is an evangelical, inter-denominational, multi-national church serving the English-speaking community in the greater Athens area. Over twenty nationalities are represented within our two congregations: Kifissia and Athens.

Our Purpose Statement:

"St. Andrews International Church serves people of all nations in Attiki with a focus on developing our flock into fully devoted followers of Christ through quality worship and training in English."
St. Andrews offers two Sunday Services:
9.00 am
St. Catherine's British School
Leoforos Venizelou 77
Lykovrissi (Athens) 14123
Click here for map
11:45 am
Sina 66, Athens 106 72
Click here for map