Outreach Ministry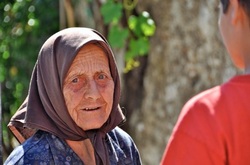 St. Andrew's Outreach Ministry focuses on both spiritual and physical needs and endeavors to participate in building Christian community. Outreach Ministry
includes Prison
Ministry
and support for Church fellowships and the sick and needy in our congregation. We also connect with and support other charitable organizations, mission groups and ministries with the purpose of lessening human sufferings, needs, fears and worry.
Outreach Ministry highlights love as the basis and essence of Christianity. Love for God and our fellow man. We focus first and foremost on spiritual concerns where sinners
and the broken are shown the road of salvation through faith in Jesus Christ and
the new birth. All other concerns, including physical concerns, are to serve this spiritual goal.
---
The Outreach team welcome contribution and participation from the members of St Andrew's who feel called by God to be
involved in some aspect of this Ministry. The St. Andrew's Outreach Commitment embodies our statement of faith and prayer for this Ministry.